Pink 2.0 – Windy River
This hybrid is new to Marijuana Mart and is extra sweet and smooth! This strain delivers a balanced, happy euphoria with a delightful (yet functional) mellow body effect. Windy River is a new top shelf producer that we hope you enjoy! Pink 2.0 is testing at 26% total cannabinoids and is currently available in limited quantities of grams and eighths.                                                                                                                                                                                                                                                                                                                                 
Grape Island Skunk – Oleum
Another new top shelf processor to grace our shelves at Marijuana Mart is Oleum, a Seattle-based processor that specializes in dabbable concentrates with high terpene contents! We are loving their Grape Island Skunk sugar wax, which delivers a mouthwatering flavor and extraordinary,  balanced buzz. Grape Island Skunk is testing at 84.75%, with 4% total terpenes.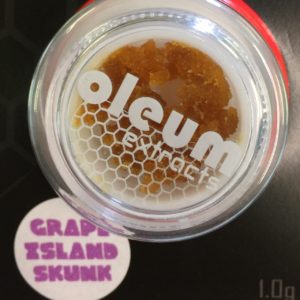 250 CBD Beverage Drops – Ethos
Our new favorite edible for relief is the CBD 250 Water Tincture by Ethos. One bottle has 250mg of CBD with only 5mg THC. This THC is dispersed through the entire bottle for minimal effect. This tincture can be used sublingually (under the tongue), mixed into a beverage, or even applied to the wrists for a microdose!
El Cubanito – Prohibition Brands
El Cubanito is the half-sized version of Prohibition Brands' La Cubana, a topshelf delicacy joint rolled in banana leaf. Prohibition refers to these as "tobacco-free cigars," and offer them in a variety of flavors. We currently carry Original (our flavors sold out so quickly!). El Cubanitos weigh 0.7g, perfect for tasting with a friend or indulging alone!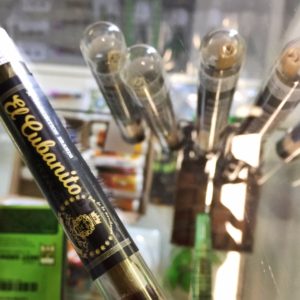 Grape Wreck Pull & Snap – Nitro Honey
Nitro Honey is new to Marijuana Mart's dabinet (yes, that is a dab cabinet) and we are loving them because they are guaranteed pesticide-free and always have a low residual solvent content. Still not sold? Send it back to them and they will test it again for pesticides. In this market, it is a great feeling to have full trust in a processor's method. Grape Wreck is testing at 86.72% total cannabinoids.