Cartridges by Cedar Creek Cannabis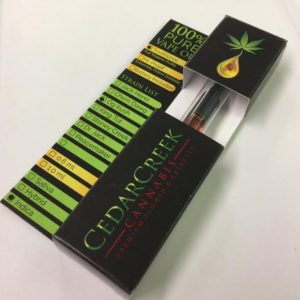 We finally have Cedar Creek cartridges in stock! Now you can try your favorite strains by Cedar Creek in a disposable vape pen, filled with high-quality CO2 that has excellent flavor and packs a punch. We currently have OG Kush, Chemdawg, Jack Herer, and Doggie Style available.
AK-47 – Harmony Farms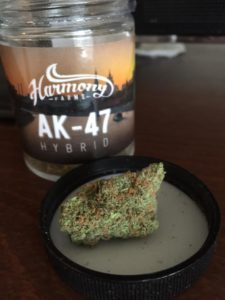 This hybrid has been a very popular strain every time we have had it in stock, due to its sweet, fruity aroma and head-melting high. This strain is testing at 27% and has a very relaxing body high, making this the perfect strain for relaxing after a long day.
Trainwreck Shatter – Doc Croc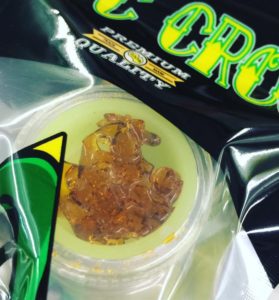 If you are looking for a gnarly concentrate, look no further: Trainwreck by Doc Croc is testing at 96%! This tasty shatter will have you unsure of if you're coming or going, so definitely plan ahead.
DANK Chocolate Syrup – Craft Elixirs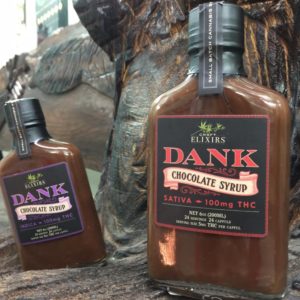 This unique edible is very delicious and versatile when it comes to how to ingest it. Blend it into a milkshake, drizzle over ice cream, or eat on its own. DANK comes in Sativa and Indica. The best part? DANK is currently on our edibles special! So stop in and grab this 100mg bottle at a great price while supplies last.
Dutchberry Joint 2-Packs – Artizen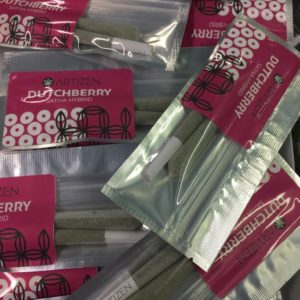 Get all the flavor and stone you love from Dutchberry now in a convenient prerolled joint! These joints come in two-packs, so you can enjoy one now and save one for later. Dutchberry joints are testing at 19%.