WHAMM?? What's that??? That's right. We now have an acronym. From now on, the weekly What's Hot at Marijuana Mart will be known as the Weekly WHAMM!
Blackjack – Harmony Farms
We are always very excited when we get in deliveries of Harmony Farms bud, and the Blackjack exceeded our expectations as usual. This sativa is smooth and has a sweet pine aroma that will have you drooling as soon as you crack open the jar. This relaxing yet uplifting strain is excellent for those who enjoy uplifting effects without the anxiety. Did we mention it's testing at 29.9%?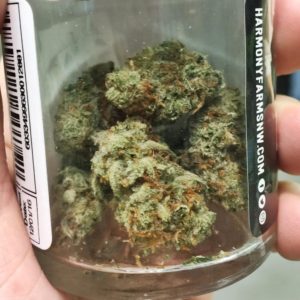 Pineapple Express – Golden Tree Productions
In the past, Golden Tree Productions has been known around Marijuana Mart as growing some of the best Gorilla Glue #4 in the area. However, this Pineapple Express caught us off-guard with its sweet, pungent flavors and a euphoric, happy high that is perfect at any time of day. Pineapple Express by Golden Tree Productions is testing at 22.66% currently.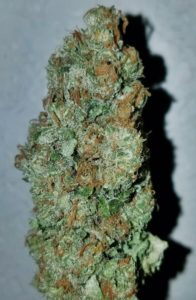 Dream Beaver Bong Buddies – Phat Panda
What would a What's Hot post be without new Phat Panda products? Probably not a post by Marijuana Mart! Dream Beaver is a happy, giggly sativa-dominant hybrid that is excellent for a pick-me-up with the grey winter weather we have been dealing with lately. In no time at all, this strain will have you thinking you were on a beach without a care in the world. Dream Beaver is testing at 24.9%, and supplies are limited!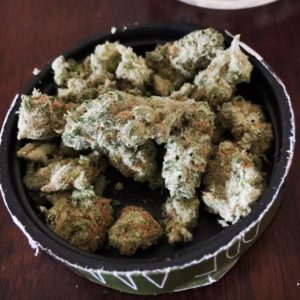 Tahoe OG Panda Pen – Phat Panda
The Tahoe OG Panda Pen is extra terpy and extra smooth! This cartridge has added terpenes to enhance your high with that extra sparkle. The Tahoe OG Panda Pen is a hybrid, delivering both relaxing and giggly effects. The best part about this cartridge is that it has over 4% CBD (37.66% THC), making it perfect for those wanting some extra relief with their experience without feeling bombed out.