Do you have big plans to ring in 2017? Make sure you get stocked up on the necessities to make sure your night goes off without a hitch! The below products are divided into two sections: excellent products for the night of New Year's Eve, and excellent products to prevent your hangover from ruining the first day of 2017.
The Night of NYE: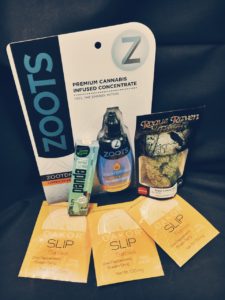 It is important to keep in mind that on New Year's Eve, you may have to keep it discreet, especially if you are going out on the town. We like Yippe Ki Yay ZootDrops, which are mandarin-lime flavored and are not only infused with THC but also caffeine! The Pina Colada Panda Pens by Phat Panda are another option for those who wish to keep their consumption under the radar. These cartridges are flavored with real fruit terpenes and do not smell like marijuana when exhaled. If you are looking for a good strain of bud to smoke, check out the Super Lemon Haze by Rogue Raven. This sweet, citrus sativa is peppy and uplifting! And don't forget the Oakor Breath Slips in Sativa, which go right under your tongue for rapid delivery.
The Morning After: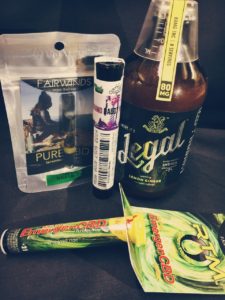 If you plan on enjoying plentiful libations, make sure you also get stocked up with a hangover care package for the morning after! We recommend starting with an EmergenCBD drink mix by Fair Winds, which mixes right into water and is infused with 15mg CBD and electrolytes, the perfect combination for someone dealing with a soul-crushing hangover. Next, we recommend smoking the Granddaddy Purple pre-roll by Phat Panda and taking a nice long snooze. The Harle-Tsu high-CBD cartridge by Fair Winds is loaded with 34% CBD and 22% THC for body relief. Finally, check out the Lemon Ginger Legal Sodas, which are specifically Indica and come in either 20mg or 80mg bottles for ultimate relaxation (these pair well with a hot bubble bath).
You, our customers, have made this year a great one for us here at Marijuana Mart. No matter what your plans are, we at Marijuana Mart encourage safe consumption! Don't drink and/or smoke and drive, and be safe. Have a great New Year's Eve!